AC-09BK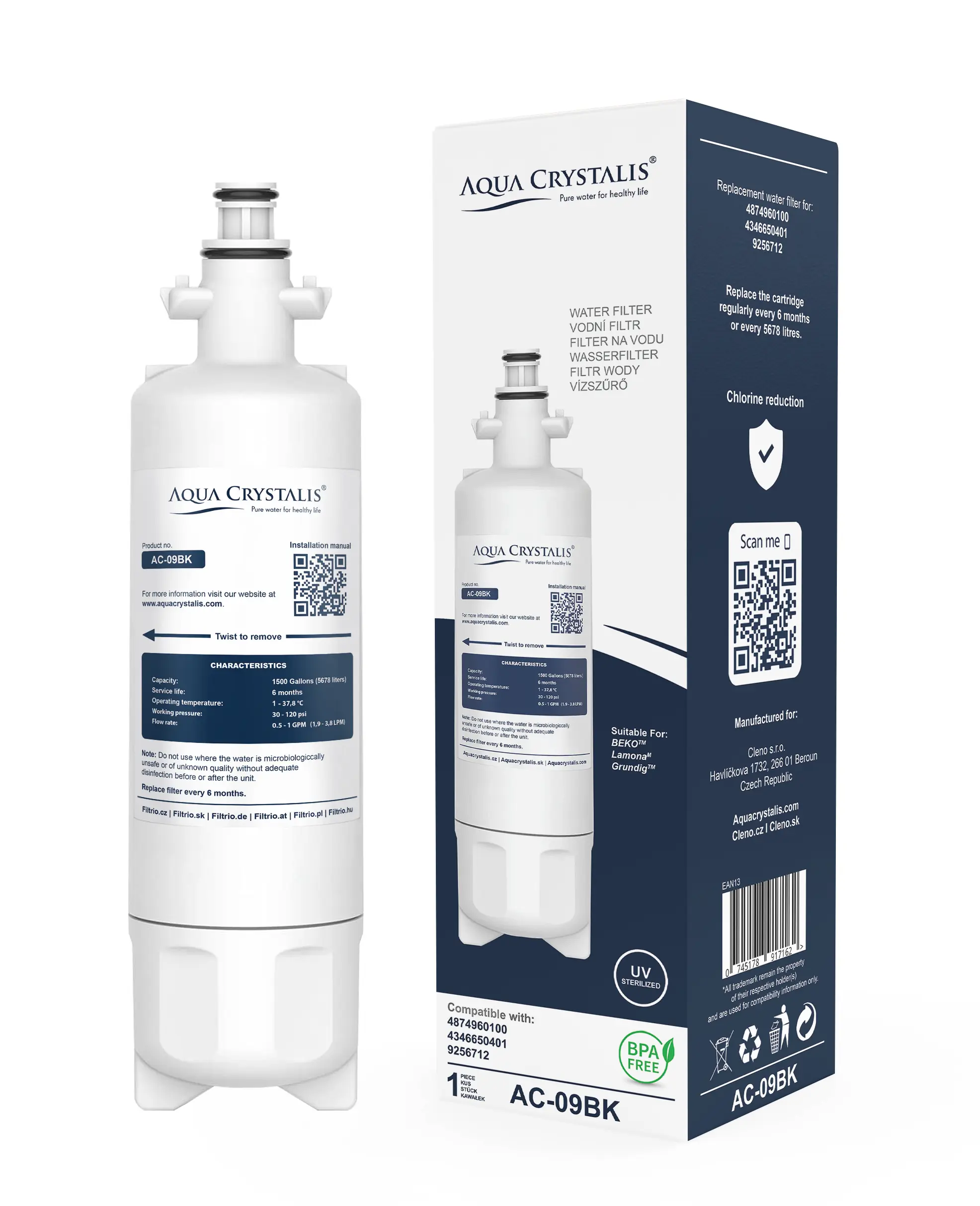 Fully compatible with Beko™ 4874960100
Improves the quality of water
Improves the taste of the water
Reduces undesirable substances
---
Specifications
Name: AC-09BK
Replacement for: Beko 4874960100
Capacity: 5678 litres
Flow: 1.9 – 3.8 LPM
Operating temperature: 1 °C – 37.8 °C
Working pressure: 206 kPa (30 psi) – 827 kPa (120 psi)
Dimensions: 17 x 4.1 cm
Service life: 6 months
---
Installation manual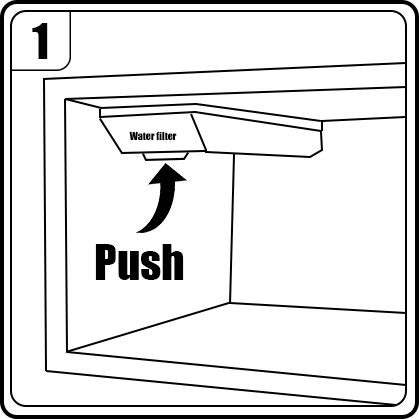 Press the push button to open the filter cover.
Pull the old cartridge downward to remove and discard.
With the new cartridge in the horizontal position, push the cartridge into the manifold hold until it stops.
Push the filter cover upward until it clicks into place.
Run water from the dispenser for 6-8 minutes (10 litres) to clear the system and prevent sputtering.
On models with a replacement indicator light, press and hold the RESET WATER FILTER PAD on the dispenser.
CAUTION: Always check the filter area for water leaks.