AC-INTENS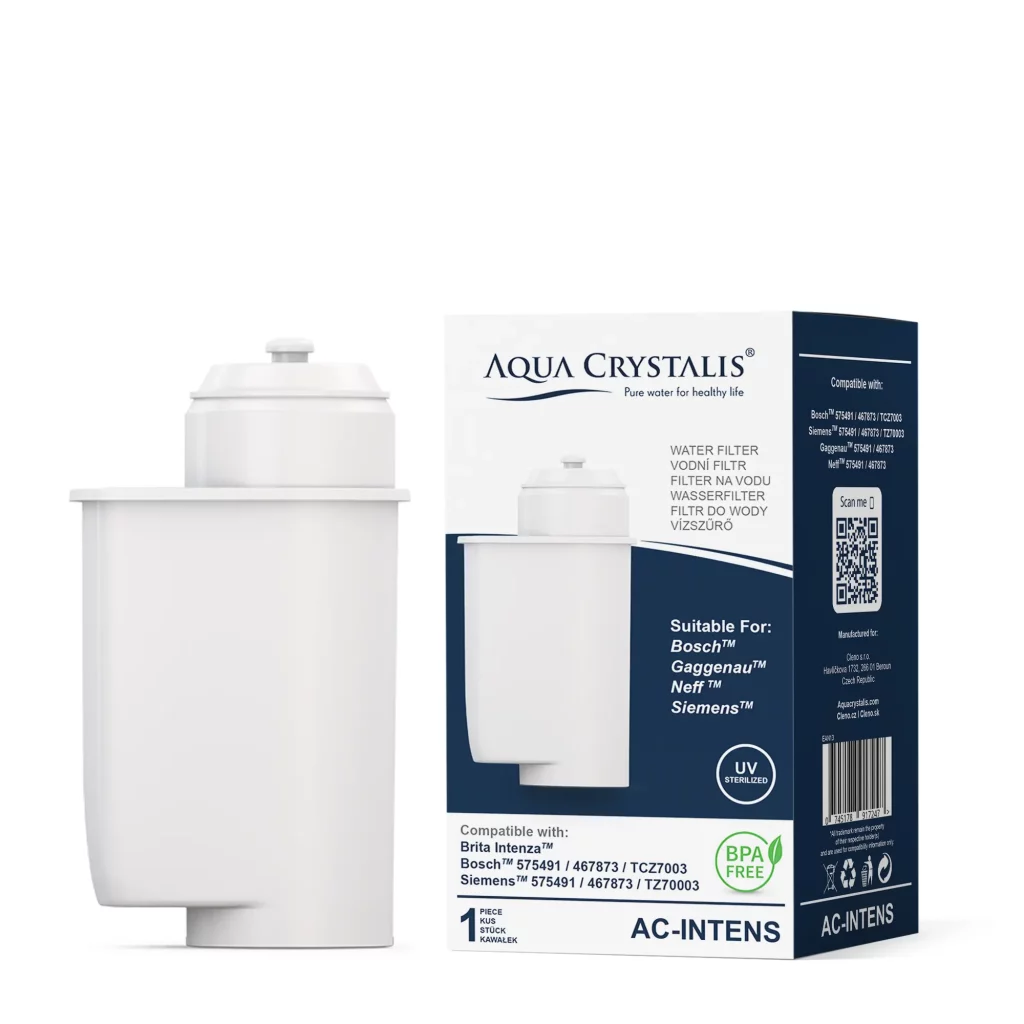 Fully compatible with Brita Intenza™ 467873 TZ70003
Improves the quality of the coffee
Improves machine performance
Extends the working life of the machine
Improve the taste and aroma of the coffee
---
Specifications
Name: AC-INTENS
Replacement for: Brita Intenza™ 467873 TZ70003
Capacity: 60 litres (400 cups)
Dimensions: 11.4 x 5.8 cm
Service life: 2 months
---
Installation manual
Remove your old filter.
Get all the air out of the filter otherwise the water will not pass through the filter.
Remove the water tank from the coffee machine and discard any remaining water.
Install a replacement filter back in to right position.
Fill the water tank with clean, cold water.
Rinse the filter, either by running the cartridge change/flush procedure on your coffee machine or for machines without this facility by vending the first full tank of water through as hot water only (without using coffee or through old coffee grounds).
CAUTION: Always check the filter area for water leaks.